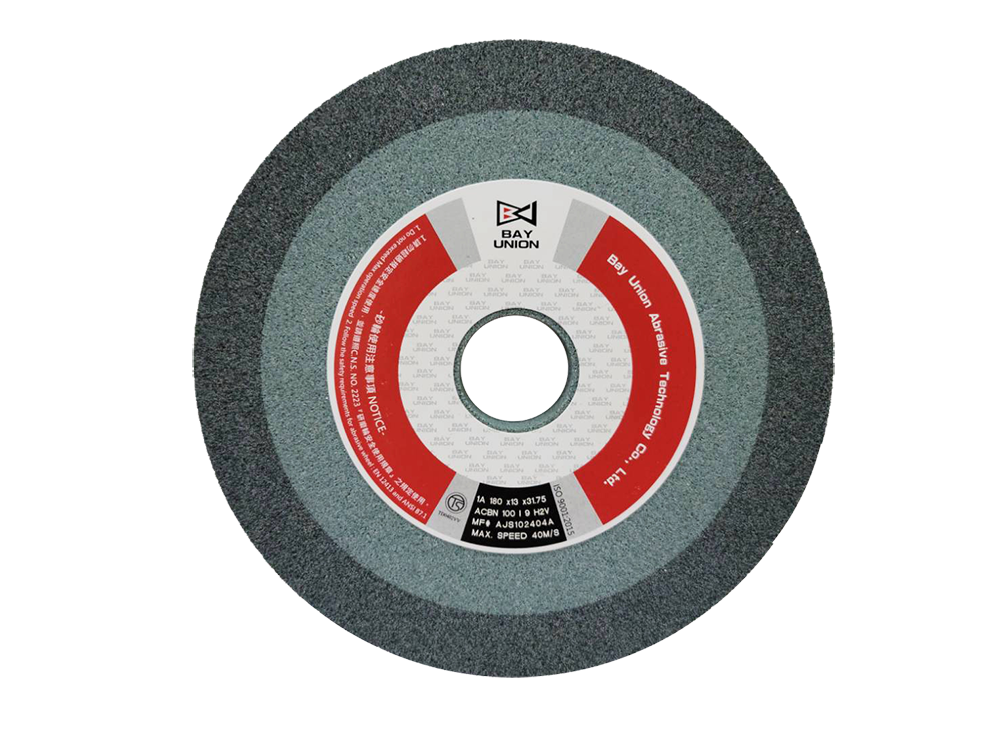 Vitrified bonded CBN Wheel
May. 08, 2023
CBN is a highly durable synthetic abrasive mineral. CBN vitrified bonded wheels is perfect for grinding hardened steel and superalloys. When use in grinding, the workpiece can obtain good precision, stable grinding quality and reduce the possibility of grinding burns. It is perfect for automatic grinding.
Bay Union have CBN vitrified bonded wheels, size from 2mm to 600mm. We will give you professional advice, therefore customers can easily upgrade traditional aluminum grinding wheel to CBN grinding wheel.
It is suitable for Bearing, screw, linear guideway, spindle, tool holder and precision mold.
Surface grinding wheels with outer diameters of 180 and 205 are used for small precision mold processing. They are suitable for processing mold steels such as ASSAB88, STAVAX, PM23, and DC53, and have excellent grinding dimensional accuracy and the advantage of low temperature rise. Compared with common resin CBN grinding wheels, they have a thicker super abrasive layer, which can increase the grinding feed rate, bring higher efficiency and longer wheel life to mold grinding.
The hardness of CBN is 2-2.5 times that of traditional abrasives. The relatively high hardness means stronger and sharper cutting ability. Additionally, CBN has excellent thermal conductivity, which can effectively dissipate the heat generated during the grinding process and achieve efficient grinding performance.
CBN also has high compressive strength and good wear resistance (maintains blade sharpness), allowing it to maintain the integrity of abrasive particles and resist breakage even under harsh processing conditions. These characteristics make CBN a primary feature of high-performance abrasive materials, resulting in a longer grinding tool lifespan.